Wandering through the Future (Film) —
2007
Wandering through the Future (film) consists of clips from seventy movies compiled into a sixty minute video. The compilation takes viewers on a journey through popular cinema's reservoir of scenarios for the future, ordered chronologically according to the date in which they are set, from 2008 until 802.701 AD.
An accompanying graphic timeline charts how far into the future the various films take us. The timeline made apparent that only very few science fiction films, produced in the optimism of the late 1960s and 70s, project their visions into a very distant future, and imagine a future reality that is desirable.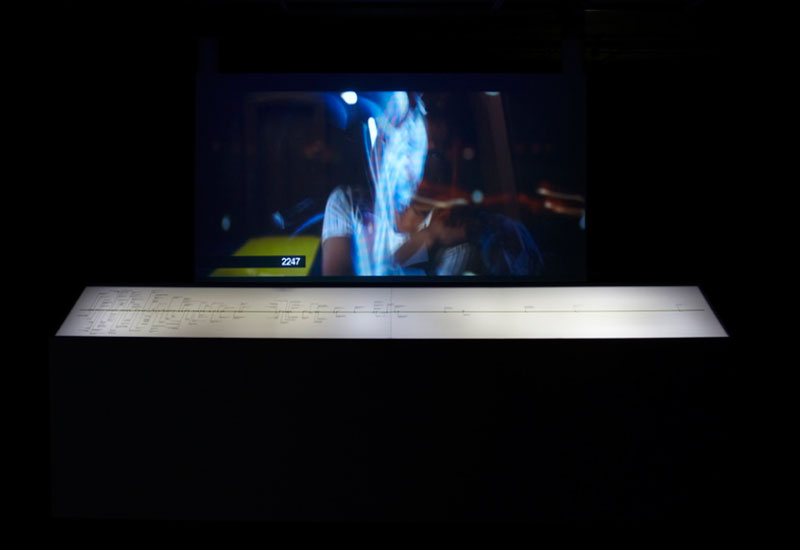 But recent films all present apocalyptic scenarios, set in times that are increasingly near. They envision ecological and biological catastrophes, alien invasions, but most of all technological meltdown.
Installation at the 8th Sharjah Biennale, Timeline of the Future - English & Arabic, 2007
Commissioned by: 8th Sharjah Biennale
STILL Life, Art, Ecology and the Politics of Change, UE
Curated by: Jonathan Watkins, Eva Scharrer