Wandering through the Future (Installation) —
2007 Photo by Lateefa Maktoum
Wandering through the Future consisted of a stage, which combined the cinematic imagination of real estate billboards with the image of a green oasis. A structure that mimicked the way the billboards form a wooden screen onto which virtual impressions of an ideal city can be projected, was painted in chroma key green – a colour used in cinema for backdrops that allow actual people to be edited into augmented or virtual realities. Passersby were invited to step into this bright green space, and imagine their own ideal scenarios.
The stage was placed in the courtyard of the Sharjah Heritage Museum, located in the architectonic heritage area of the city, where life size models invite visitors – mainly tourists – to imagine an idealized past.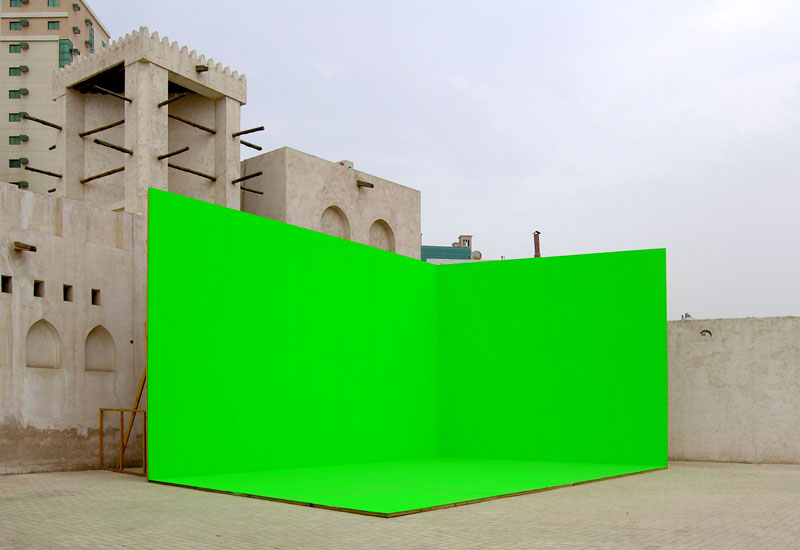 Commissioned by the 8th Sharjah Biennale, STILL Life, Art, Ecology and the Politics of Change, Sharjah, UE
Curated by: Jonathan Watkins and Eva Scharrer