On the Enclosure of Time (#1-11) —
2014

Time, Trade and The Exotic, (1 of 3), CCS Bard / Hessel Museum, NY, US (2016)
Drawing on the language of museum display, the installation On the Enclosure of Time speculates on current global socio-political issues and suggests possible future scenarios.  The  collection of 11 individual works within the installation reference a range of diverse, urgent subjects such as the current economic crisis, the end of the capitalist growth model, ecological processes and rhizomatic forms of knowledge distribution.  Together they propose strange and fantastical juxtapositions and create links with modernism, colonial history, museum display and the aesthetics and narratives of sci-fi.
The collection is playing with the sweeping generalisations evident in museum texts in which unfathomably vast periods of history are encapsulated within an all-encompassing narrative. Titles like About 40 Billion, The Beginning and the End and The Present is Now Appearing are all taken from museum labels which present a scenario that is at once impossible to imagine and strangely pedantic.

Installation at the Wisbech Museum, UK (2014) The Wisbech & Fenland Museum is one of the oldest purpose-built museums in the United Kingdom.
'On the Enclosure of Time' is one of the outcomes of 'History Rising', a subversive and engaging study of museum display in England, conceived and developed by Marjolijn Dijkman and curator Jes Fernie (2012-2015). By distancing museum objects from their support structures the project seeks to critique the assumptions that are made about how things are positioned, who chooses to display them, and how the social, political and aesthetic choices that are made in the process dictate the language of display.
___
A publication on 'History Rising' was published by Onomatopee in 2015.
Editors: Jes Fernie and Marjolijn Dijkman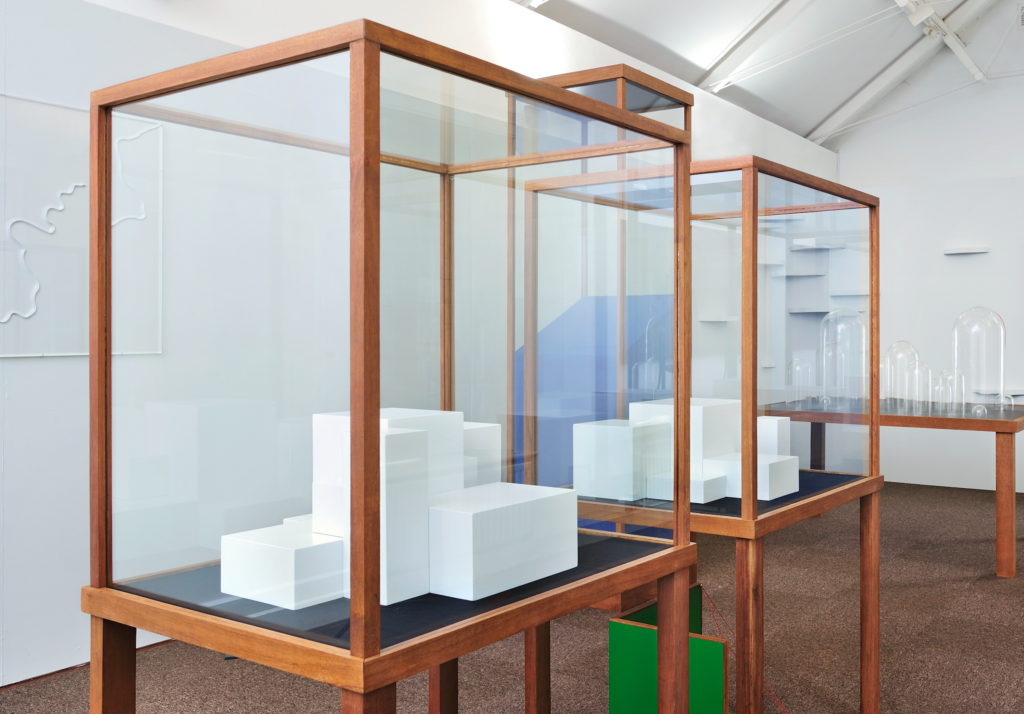 Installation at the Wisbech Museum, UK (2014)