Cloud to Ground (#1) —
2021 - 2022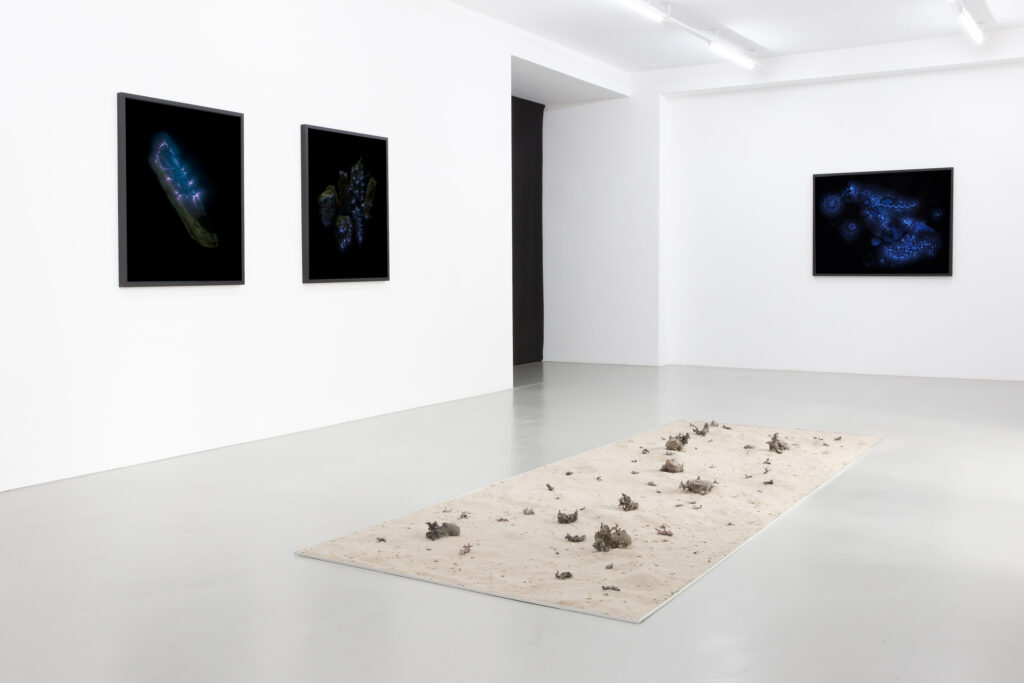 The works in the sculptural series Cloud to Ground refer to fulgurites, a phenomenon commonly referred to as "fossilized lightning." Formed when electricity discharges into the ground, these formations comprise masses of vitrified organic debris.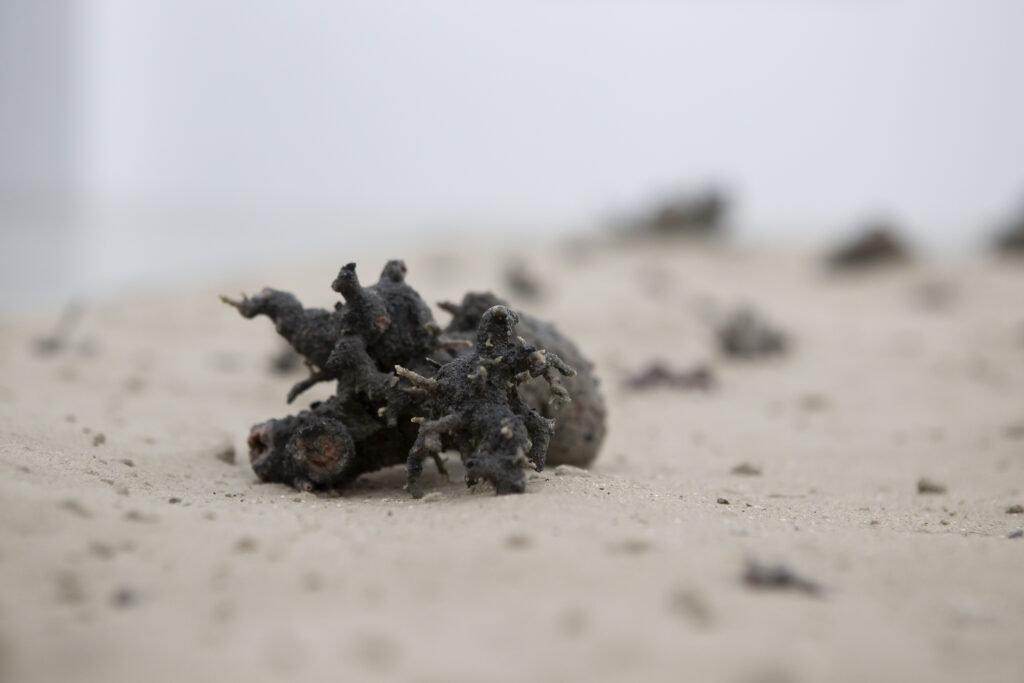 Made in collaboration with an electro-technician, Dijkman created artificial fulgurites by discharging electricity into earth collected from mining sites in Belgium and the Democratic Republic of Congo, which she then installed in a floor installation.

Cloud to Ground, Marjolijn Dijkman, 2021 (installation at NOME), photo by Billie Clarken
_
Cloud to Ground #1
Floor installation, variable dimensions
Materials: Fulgurites produced with Sand from Genk (BE), Lommel (BE) and Manono (DRC), copper powder, cassiterite, lithium and loose sand from Lommel (BE)
Produced in collaboration with: Lukas Pol
Supported by: FLACC, Genk, BE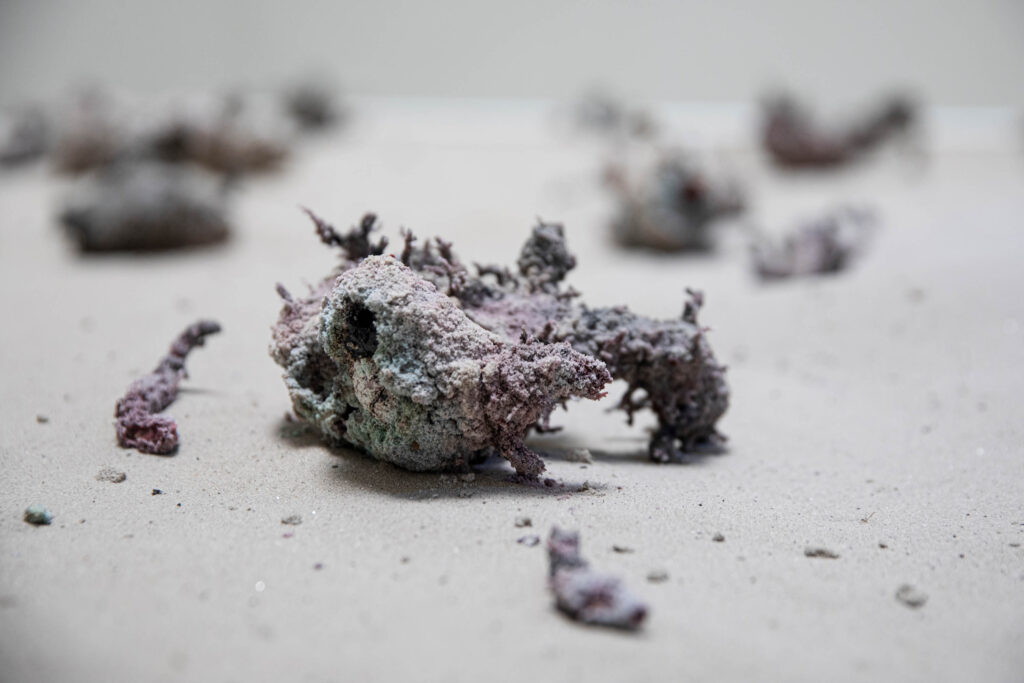 _
The Lightnings Slayers, an essay by Galit Eilat about the solo exhibition Electrify Everything at NOME, 2021 including works in the series 'Cloud to Ground'.