Earthing Discharge (#1-6) —
2019 Earthing Discharge #2 
"Earthing Discharge is an extension of Dijkman's research into the history of electricity and the environmental impact of contemporary energy storage. The series consists of photographs depicting items associated with technology and energy use —minerals, coal, circuit boards, and personal devices.
The photographs of minerals with lithium from Manono, coal from Belgium and e-waste are made with an experimental high voltage electro-photography technique creating a corona discharge at the conductive parts of the minerals. The discharge plate used for this technique is the conductive transparent layer part of touch screen devices. 

Earthing Discharge #5 
Earthing Discharge is a first result of a research project that explores how electricity as natural science has been linked since the 18th century to enlightenment ideals. Although people have been fascinated by electricity since early civilisation, the scientific properties of electricity only began to be properly understood in Europe during the Enlightenment. Most electricians in that period were considered entertainers, similar to magicians, and the public electrical demonstrations did not explain the science, but rather turned the phenomena into spectacular events.
Earthing Discharge returns to this moment in time when electricity was still made visible, in contrast to today where most electrical processes are hidden from the eye and more or less taken for granted.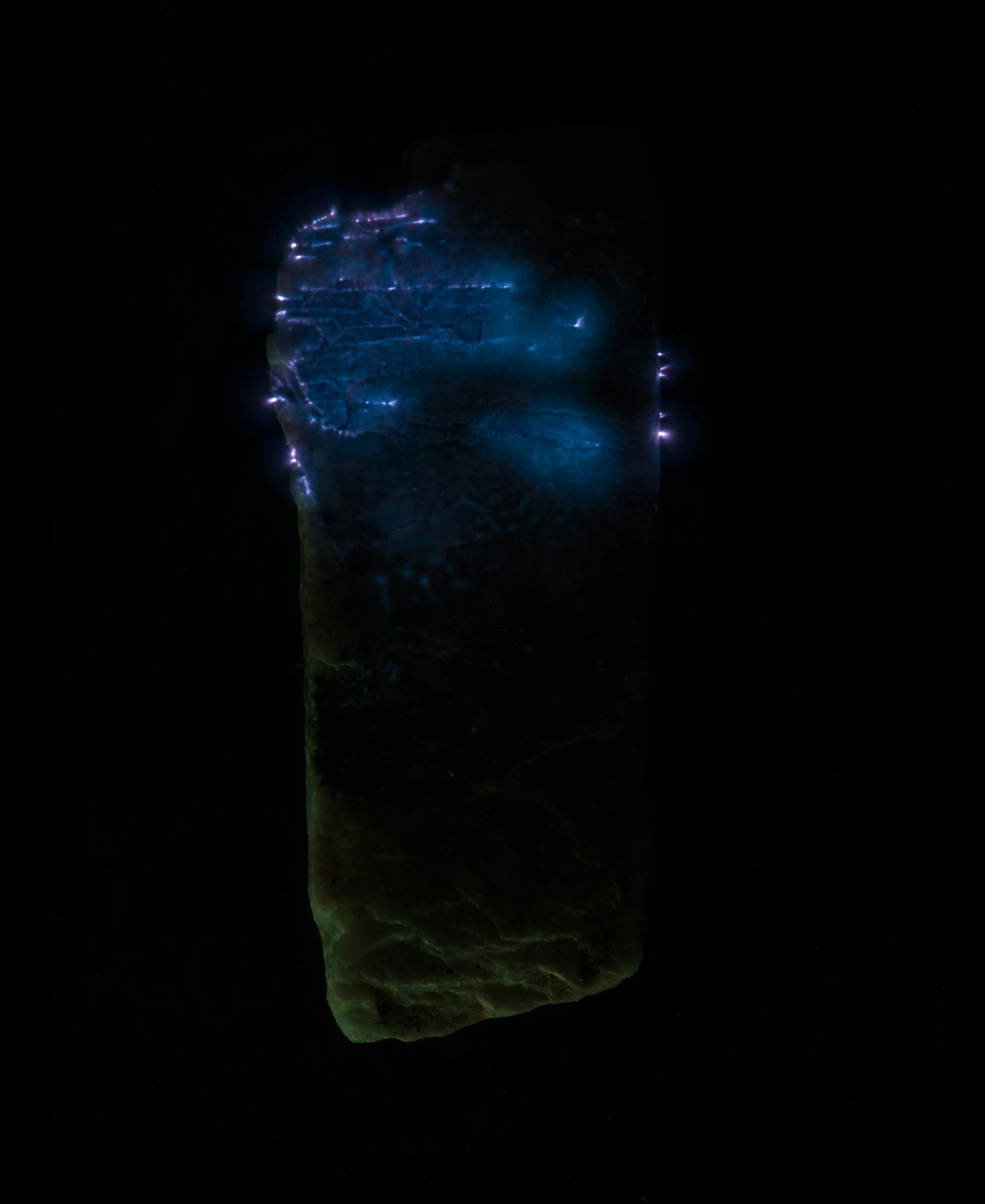 Earthing Discharge #6 
Produced in the framework of On-Trade-Off, an ongoing artistic-research project that raises awareness about environmental and economic implications of the extraction and processing of Lithium, the main raw material needed for the global production of Green Energy, initiated by the art organisations Picha (DRC) and Enough Room for Space (BE).
_
Earthing Discharge (#1-6)
Sizes: 110 x 90 cm.
Materials: Framed C-print on paper
Assistant photography: Sebastiaan Helbers
Technical assistant: Lukas Pol
Supported by: Mondriaan Fund (NL), NOME (Berlin, DE)