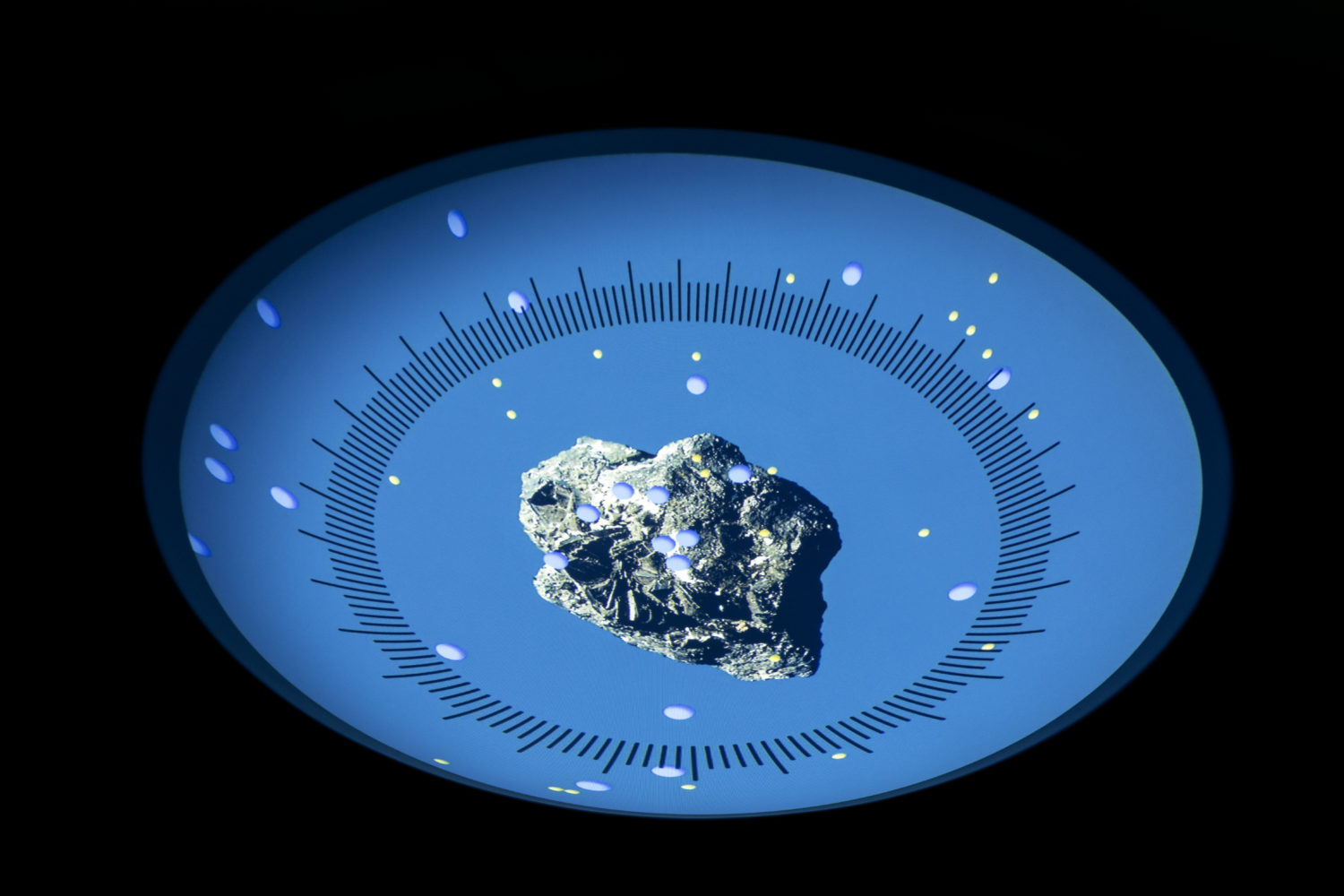 "Western thought is organized by binaries: North and South, top and bottom, male and female, right and wrong. These binaries are not equally weighted, they are subject to what Derrida called "a violent hierarchy." The opening line of the narrative voice-over in Navigating Polarities affirms this imbalance, stating that the universe is asymmetrical. The script disperses dualistic thinking with reference to the writing of scientists, philosophers, theorists, postcolonial thinkers, and new materialist feminists. From this myriad of voices comes a narrative of flux, imbalance, change, reversal, creation, movement, and leakage. It reminds us that preconceived notions, the climate, and the entire universe are ultimately unstable." ...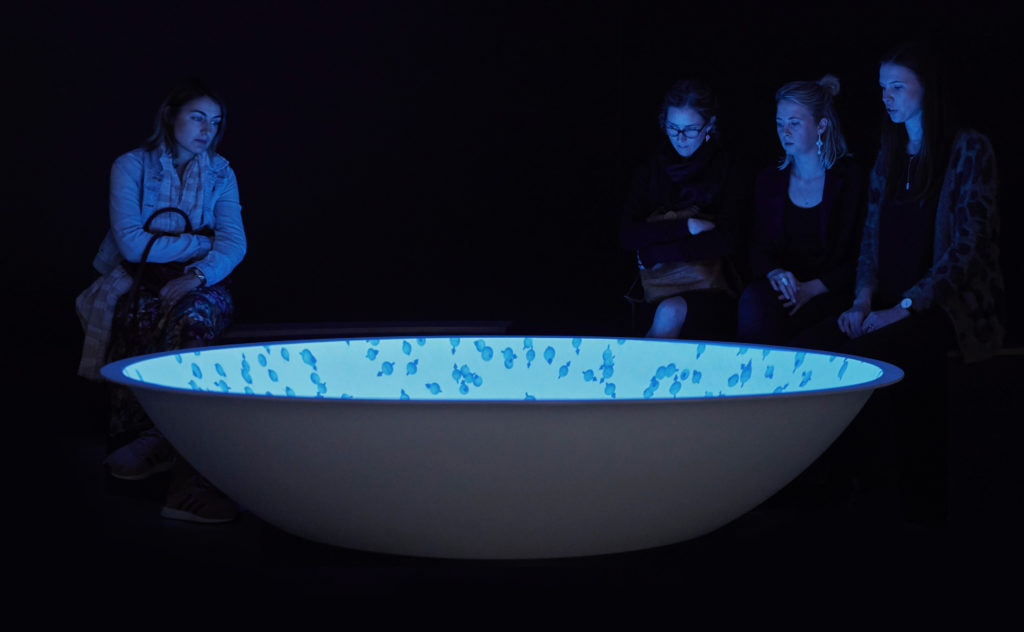 Installation at the 21st Biennale of Sydney, 2018 (Photograph: Zan Wimberley)
... "In a work that spans the cosmic to the cellular, Dijkman examines how the natural forces of magnetism that guided geographical and astrophysical exploration can subsequently affect dualistic thinking and our own sense of morality. ... "Navigating Polarities opposes the rectilinear life trajectory from birth to death – humans, the work suggests, are matter like any other matter, affected by the same laws of attraction and repulsion. Meditating on polarity enables Dijkman to think about the dualisms that govern Western thought and reside within our very cells, yet the core message of the work is one of plurality. In the affirmative words of Roland Barthes: "one must pluralize, refine, continuously."
— Fragments from 'Beyond Polar Thinking' by Amelia Wallin, 2018
Directed by: Marjolijn Dijkman
Editing: Inneke Van Waeyenberghe (editor), Léo Ghysels (assistant editor) and Marjolijn Dijkman
Animations: Jeroen Koffeman
Camera and magnetic experiments: Marjolijn Dijkman
Text editing: Marjolijn Dijkman, Amelia Wallin (assistant)
Sound design: Pôm Bouvier
Voice over: Tess Bryant, recorded at La Vita E Media (Brussels, BE)
Research assistants: Soline Bredin, Achiel Buyse, Sven Dehens, Amelia Wallin
Thanks to: Soline Bredin, Pôm Bouvier, Ann E. Butler, Achiel Buyse, Lauren Cornell, Sven Dehens, Tess Bryant, Léo Ghysels, Mami Kataoka,Tom Keenan, Alex Kitnick, Jeroen Koffeman, Jeannine Tang, The Center for Curatorial Studies / CCS Bard (NY, US), Gretta Tritch Roman, Maarten Vanden Eynde, Inneke Van Waeyenberghe, Amelia Wallin.
Supported by: Mondriaan Fund (NL)
Materials: projection dome (wood and polyester), benches, wall text / printed matter. 
Dimensions: Dome 190 cm. diameter x H50 cm. or 150 cm. diameter x H45 cm. , wall text / printed matter variable sizes.
(The credited fragments referenced in the narrative of the work have been adapted)