Almanacs and many other printed forms of astrology were in high demand at this time due to it's popularity. Most believed that knowledge of the moon and more in general astrology as a whole, was essential part of life. Doctors often carried around special almanacs (or calendars) containing star charts, allowing them to check the positions of the stars before making a diagnosis. Many of these almanacs included pictures that helped to explain complicated ideas to patients. Although the 17th century marked the beginning of a gradual downfall of scientific belief in the Zodiac Man, the concept remains popular even today.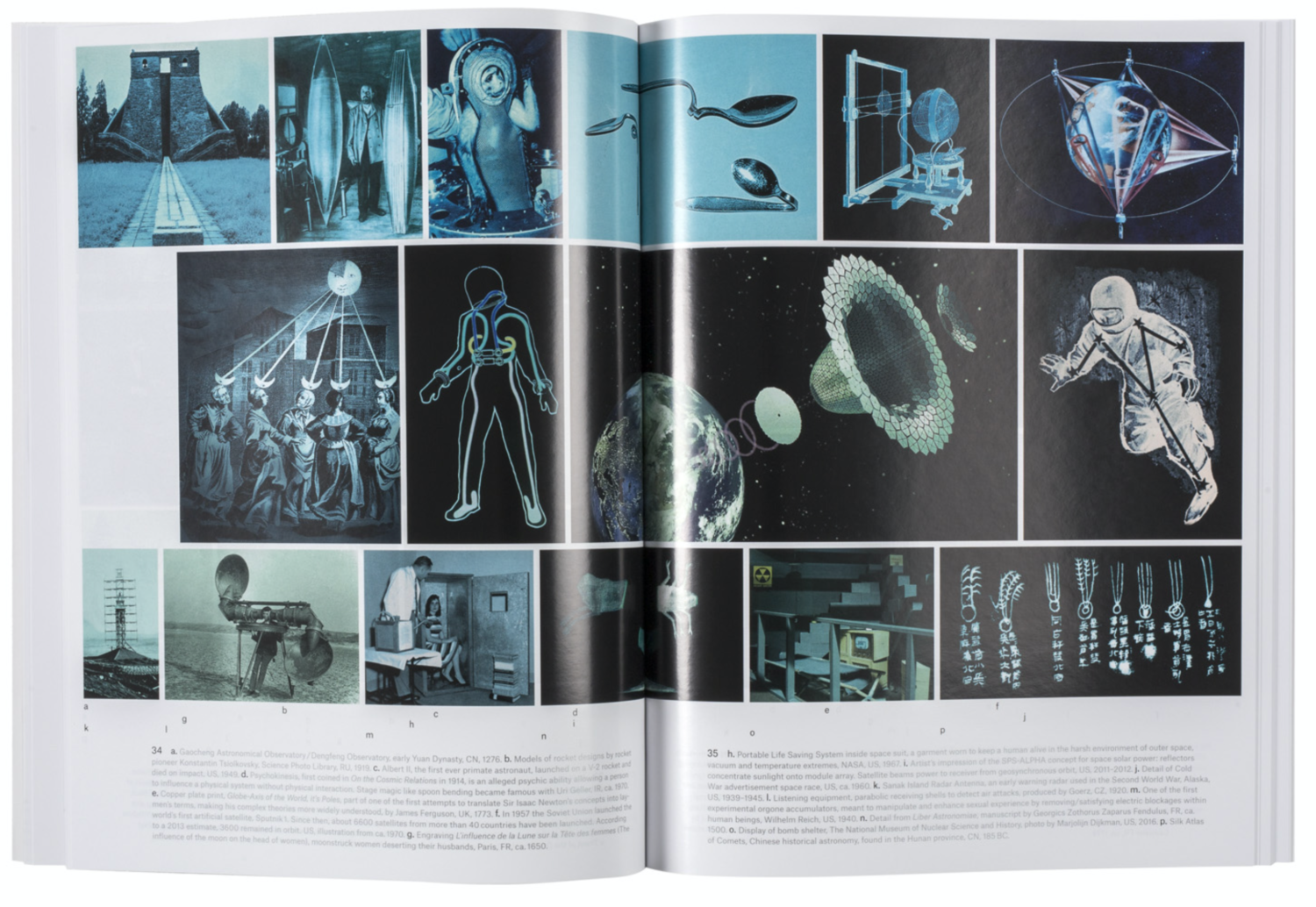 Radiant Matter, adapted into a visual essay with credits and references
Design by: Salome Schmuki
Published by: Onomatopee (2017)

Visual essay 'Radiant Matter', HD video loop (no sound), 2016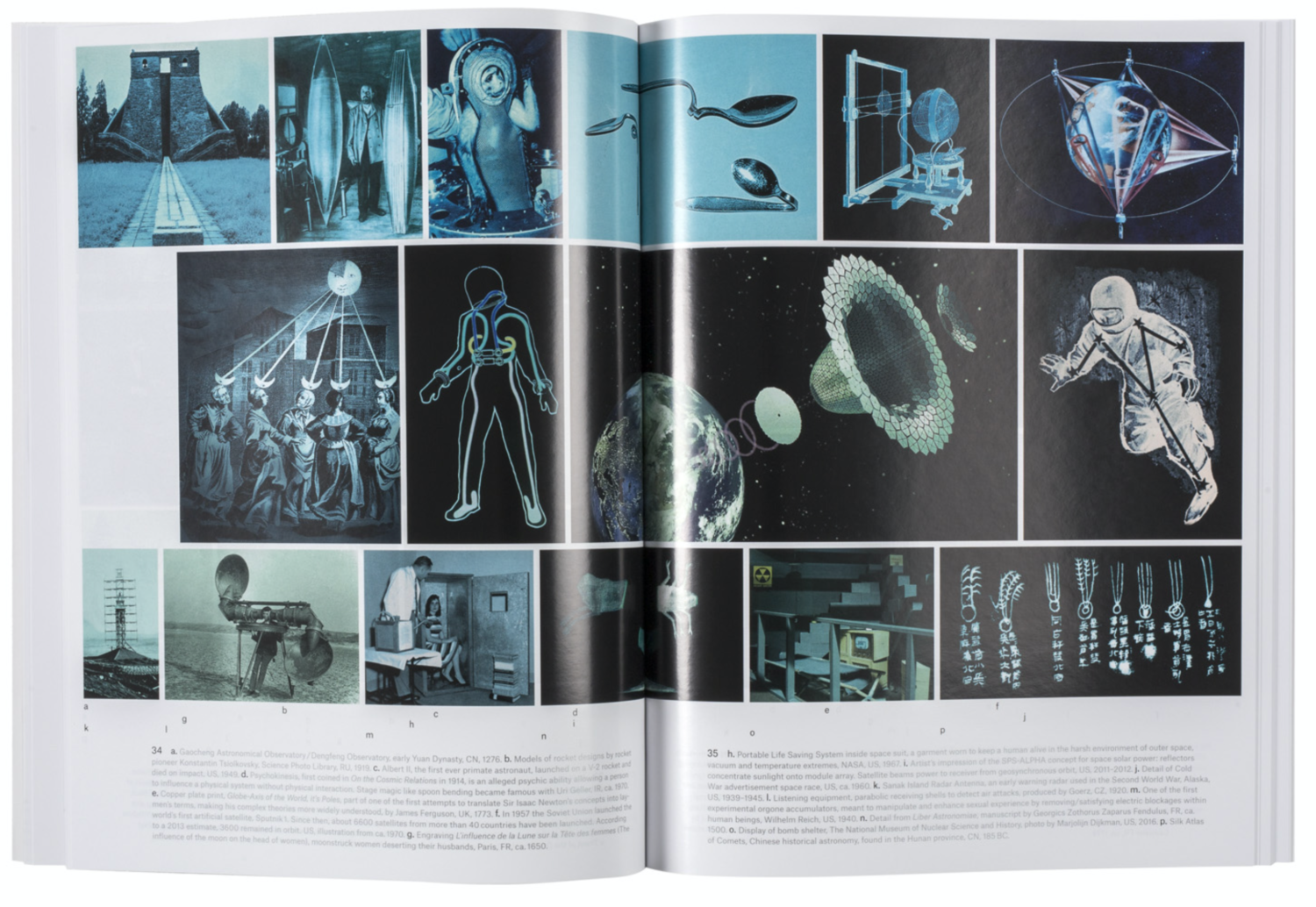 Wandering stars have occupied the human mind across centuries and millennia, along with the quest to explore and colonize cosmic space. Is there something in us that refuses to believe that we are alone in the universe? Does our longing for the stars conceal something different? To what extent can fiction shape future realities? The construction of such inquiries are at the centre of Marjolijn Dijkman's work, which pivots around humankind's fascination for cosmic space, the position of our planet in the universe, and human subjectivity in relation to celestial bodies. Radiant Matter comprises a series of recent artworks that desire to analyse and reflect on the nature of scientific inquiry, the role of speculation, fiction and spiritualism. Together with a poetic image essay and a conversation between the artist and the editor Kris Dittel, this widely illustrated book includes texts by Maarten Vanden Eynde, Ken Hollings and Raqs Media Collective.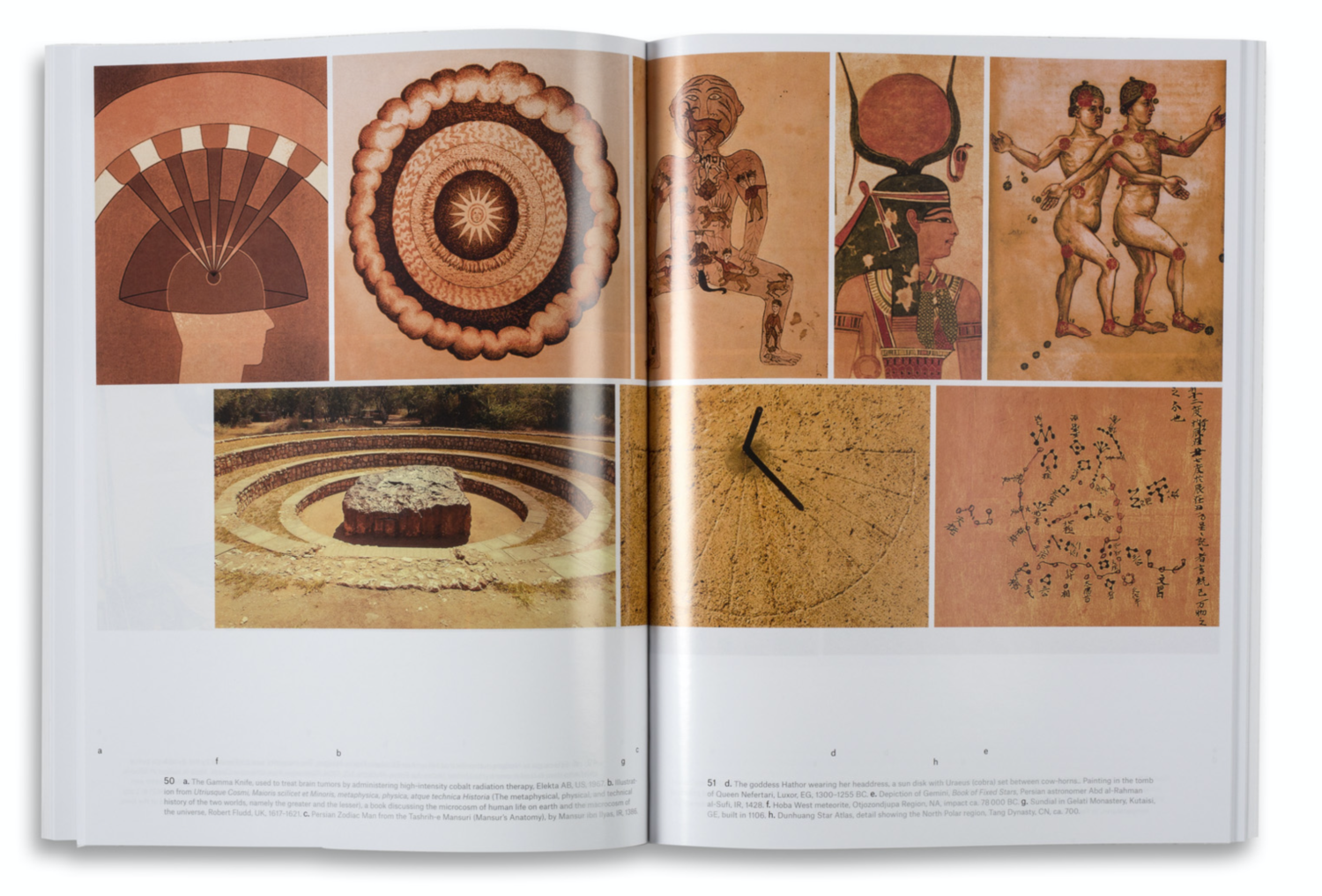 A central position in this book belongs to Radiant Matter, an edited pictorial essay consisting of over 250 images selected from various disciplines: astronomy, cosmology, medicine, technology and anthropology. Their colour composition is not coincidental; it is based on the gradient seen on scientific observations of cosmic background radiation. Since ancient times celestial bodies are thought to have had an influence on the human body, as often times represented in the image of the Zodiac Man. Already in the 1800s electromagnetic waves had been discovered and some 100 years ago cosmic radiation was identified. Radiant Matter reconfigures such moments in history, scientific or spiritual in nature, in order to analyse, manipulate and re-evaluate their significance.